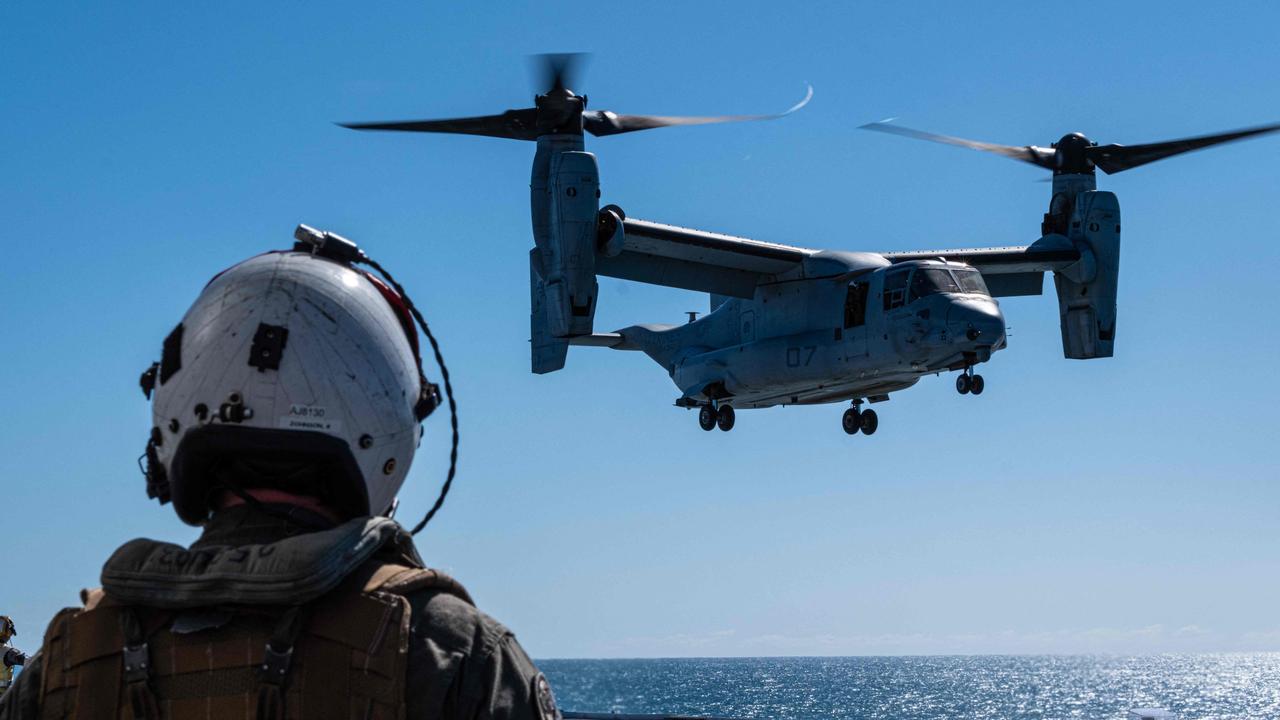 The American military has taken over an investigation into the death of three Marines during a training exercise on a remote island off the Northern Territory.
NT Police were leading the response after a horror military aircraft crash on the Tiwi Islands on Sunday August 27.
There were 23 troops on board the tilt-rotor military aircraft when it went down, with the two pilots and crew chief understood to have sacrificed their lives to avert a catastrophic crash killing all on-board.