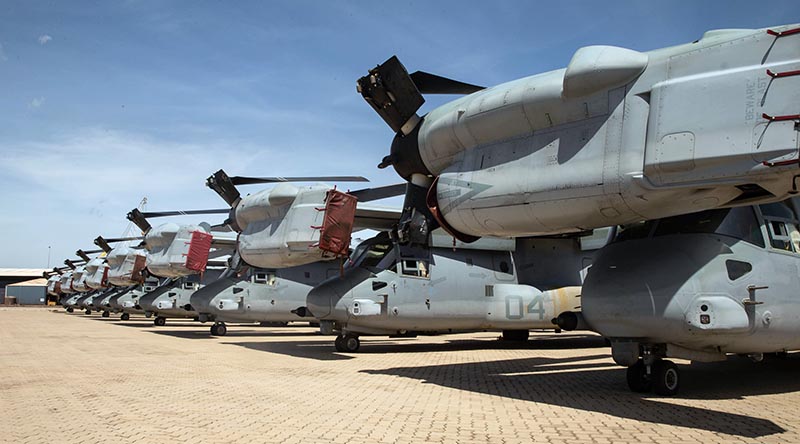 The Marine Rotational Force-Darwin (MRF-D) Aviation Combat Element (ACE) has arrived in Darwin.
The aircraft are critical to accomplishing Marine Air Ground Task Force (MAGTF) missions and tasks in 2022.
As one of the major subordinate elements of the MAGTF, the ACE offers much more than just aircraft in the skies.
Led by Marine Medium Tiltrotor Squadron 268 (VMM-268), and joined by detachments from Marine Air Control Group 38 (MACG), Marine Wing Support Squadron 174 (MWSS), and Marine Aviation Logistics Squadron 24 (MALS), the MRF-D 2022 ACE provides mobility, response, and awareness to the MAGTF.