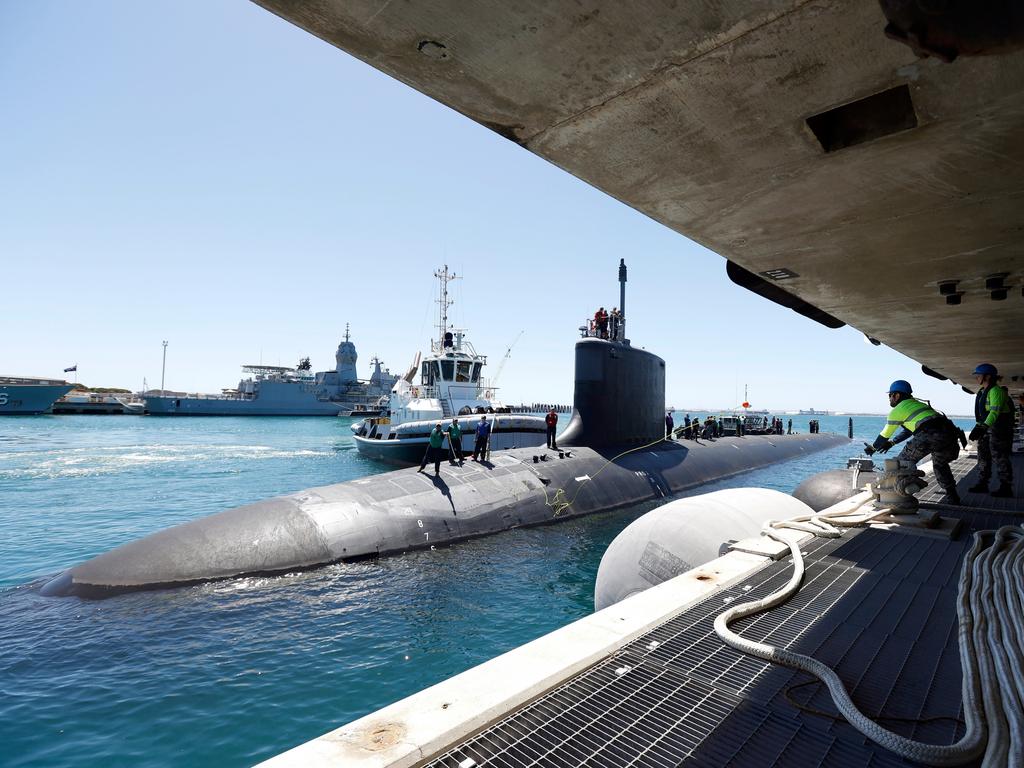 American submarines will visit Australia more regularly but Defence Minister Richard Marles has rejected basing them down under to bolster our defences until our nuclear-powered boats hit the water.
Mr Marles is planning to use this week's first meeting of AUKUS defence ministers to lock in the key planks of Australia's nuclear submarine plan before it is unveiled early next year.
But he said home-porting US submarines in Australia was "not the answer" to covering any capability gap that emerged before our boats were in service.