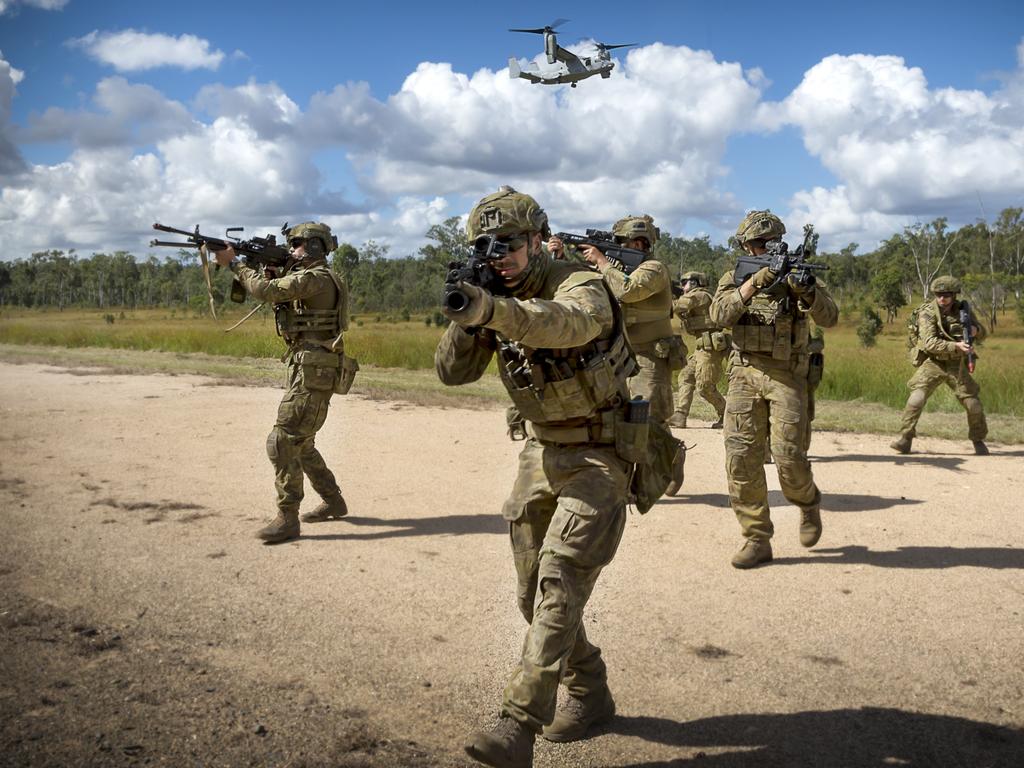 More than 650 military personnel including US Marines and sailors have joined Japanese and Australian soldiers for a large-scale, live-fire training exercise this month.
The exercise, which will include live firing, comprises 400 Australian Defence Force (ADF) soldiers, 190 US Marines from Marine Rotational Force Darwin (MRF-D) and 70 soldiers from the Japanese Ground Self Defence Force (JGSDF).
It started Monday and is scheduled to take place throughout the heritage-listed, 453,700 hectare Shoalwater Bay Military Training area, about 80km north of Rockhampton in Central Queensland, through to May 27.