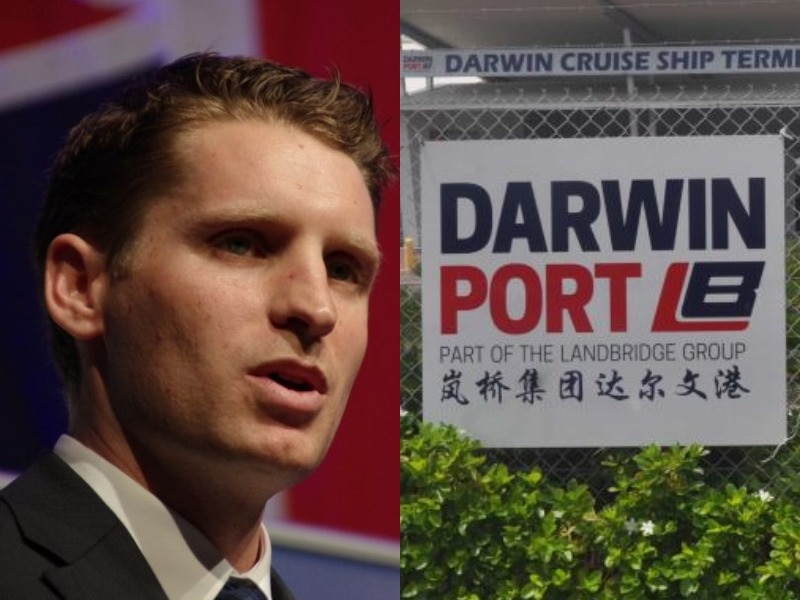 Experts say a new port could replace the USA military's main fuelling station in the Pacific region after the closure of a storage facility at Pearl Harbour in Hawaii.
The federal budget allocated $1.5 billion to build "new port infrastructure, such as a wharf, an offloading facility and dredging of the shipping channel" in the Northern Territory.
Infrastructure Department Secretary Simon Atkinson told a Senate estimates hearing on Thursday the new port would be built at Middle Arm in Darwin Harbour.
The government has been in discussion with Defence officials for five months, the hearing was told, and the new port would be open to naval ships as well as private industry for minerals exports and energy exports.
Australian National University professor of defence studies, John Blaxland, said the USA would "no doubt" be looking to locations such as Darwin to bolster its fuel storage.
"It's not unreasonable to say that additional facilities in and around Darwin will be dual-roled, they will be available for use by US forces," Professor Blaxland said.
"Darwin is a frequently visited port for US warships transiting from East Coast USA to the Middle East, through the Pacific, across the Indian Ocean, as well as visits from the Seventh Fleet based in Japan."