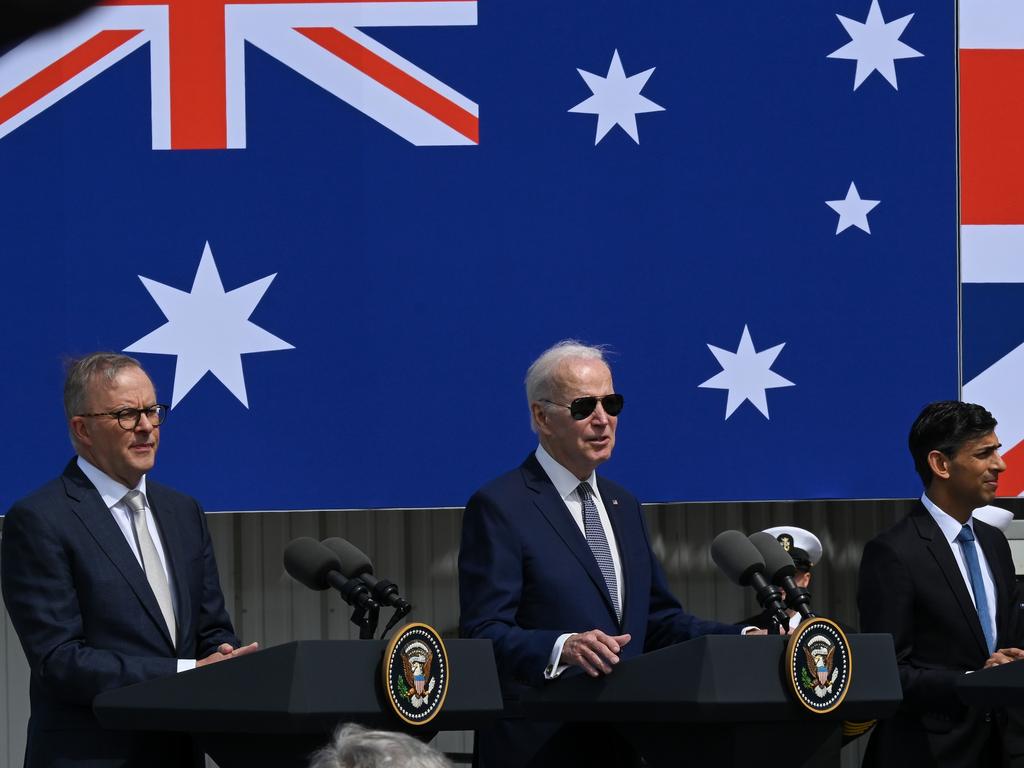 Australia is prioritising autonomous military technology, information warfare and quantum computing in the secretive second phase of the AUKUS pact.
Details of the second pillar – on top of Australia's $368bn commitment to acquire nuclear submarines – have been closely held since the pact was unveiled more than two years ago.
But officials have been meeting in working groups across technologies including artificial intelligence, hypersonic missiles and advanced cyber, which Prof Munro said had been a "forcing function for winnowing down what we do" to meet frontline security needs.
Speaking at the Center for a New American Security last month, she suggested Australia was focused on autonomous technology, automated intelligence and information warfare tools, and the "very significant disruption coming" through quantum.